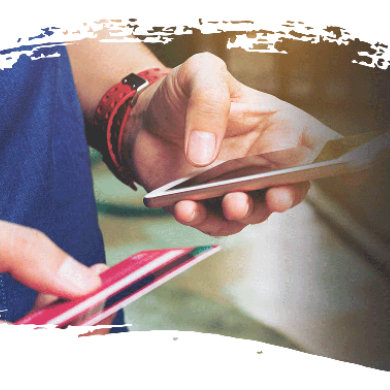 Debit Card Security
Now there's a safety net for those times when you're not quite sure where your ATM/Debit card is. Our ONE AMERICAN BANK Debit Card Security features allows you to temporarily disable the card and get alerts each time your card is used. While you continue your quest to uncover your favorite piece of plastic — without going through the inconvenience of completely cancelling your card. Once found in yesterday's pants pocket, simply re-enable the card using our free mobile app or online banking platform. Sign up today for Card Alerts to be alerted each time your ATM/Debit Card is used.
Enjoy the peace of mind knowing you can boost your card's security anytime, anywhere if needed.
Summary
It's easy to temporarily turn your ONE AMERICAN BANK ATM/Debit Card "On" and "Off":
Log in to Online Banking, or open our Mobile Banking app
From Menu
Go to Manage Card
Click on "On"
Message will prompt to Turn off Card
Click Turn Off (you will notice your card status now states Off)
To Turn the Card On, repeat this process
If you notice suspicious activity turn your card off and contact us to alert us and cancel the card immediately.
If cancelled, we'll re-issue a new ATM/Debit Card as soon as possible
Want to know each time your ONE AMERICAN BANK ATM/Debit Card is used? Sign up today for Card Alerts!
Log in to Online Banking, or open our Mobile Banking app
From Menu
Go to Messages
Choose "Or Choose a Form to Submit"
Select Card Alerts
Enter the required information
Review Terms of Use and Submit